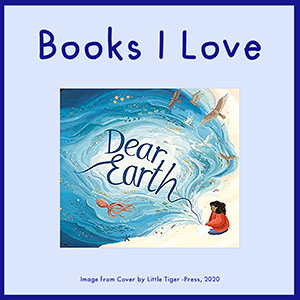 DEAR EARTH
Author: Isabel Otter
Illustrator: Clara Anganuzzi
Publisher: Little Tiger Press
Year: 2020
I found this beautiful picture book the other day.
Being an author who writes picture books about sailing, loves anything to do with the sea, and wants to see our world saved, the title and exquisite imagery on the cover drew me in.
I wasn't disappointed.
In this beautifully illustrated text, a little girl writes a letter to the earth.
She talks about the wonderful things she wants to do and places to explore.
The story brings home how special the earth is, and why it is imperative that people work to save and protect what we have for future generations.