Susea loves receiving and sharing photos of all things to do with A Big Blue Boat, the beach and the sea on her Fans Page.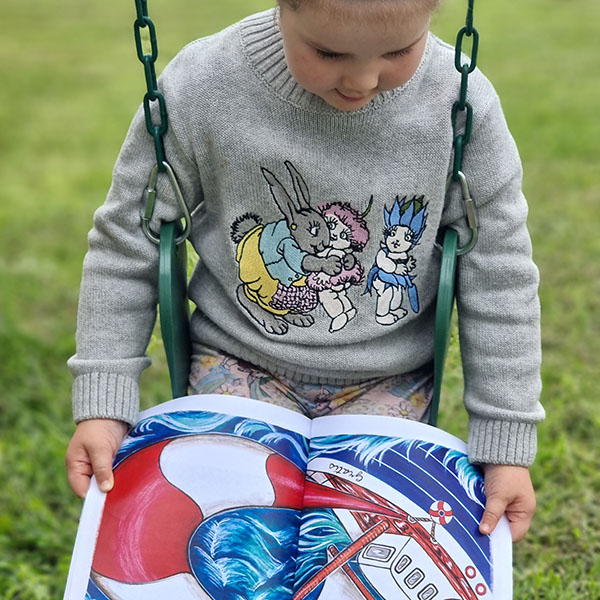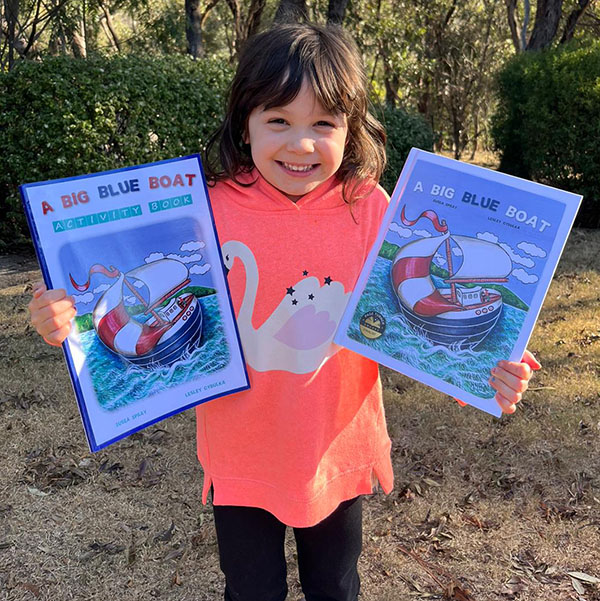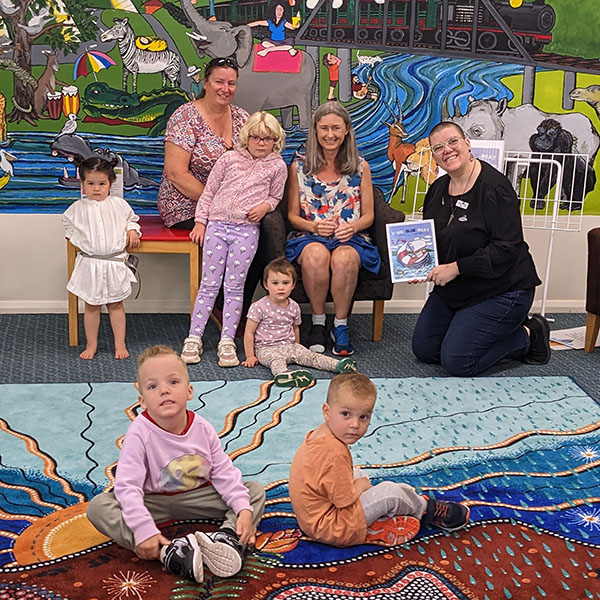 If you send Susea your favourite photo, she will include it here on her fans page for you to see.
WHAT ARE PEOPLE SAYING?
'Susea Spray's story "A Big Blue Boat" takes children on a wonderful adventure. It's clever use of rhythm, and words that roll off your tongue make it fun to read and listen to. I found that even for children who live a long way from the ocean, that aren't really familiar with boats, were provided with beautiful imagery to trigger their interest and make them want to read more and to go sailing.
Having Susea Spray visit our regional library branch, to read the book, talk about her inspiration and do some sail boat craft with the children, was a great treat. Local families were delighted to welcome the author, and the children engaged well with her as she passionately read her book. Children from infants to primary school students were entertained by this reading, and delighted to ask her questions – she certainly spurred some interest in sailing.'
Cassie McKenna, Library Services Coordinator & Youth Worker at Walcha Council Library
'A simple title for a book that delivers a lot of value in a picture book. The author employs rhyme, alliteration, onomatopoeia, descriptive adjectives, and sentence building to offer a host of learning opportunities for toddlers and preschoolers.

The words are associated with the colors that represent them, each page adds more text so that as the book unfolds readers repeat and reinforce the learning. At the end of the book a glossary is included to remind young readers exactly what those "hard words" mean.

The female captain is a role model for young girls unaccostumed to seeing females heading up the captain's job.

This book is one that will be read over and over, each time reinforcing and building upon the learning that has already taken place.

Highly recommended for parents, teachers, and librarians who work with toddlers and preschoolers.'
Barbara Anne
To see what people are saying click on the link: https://suseaspray.com/what-are-people-saying/
To see A Big Blue Boat on Amazon click on the link: https://www.amazon.com//dp/B09SB8K695/