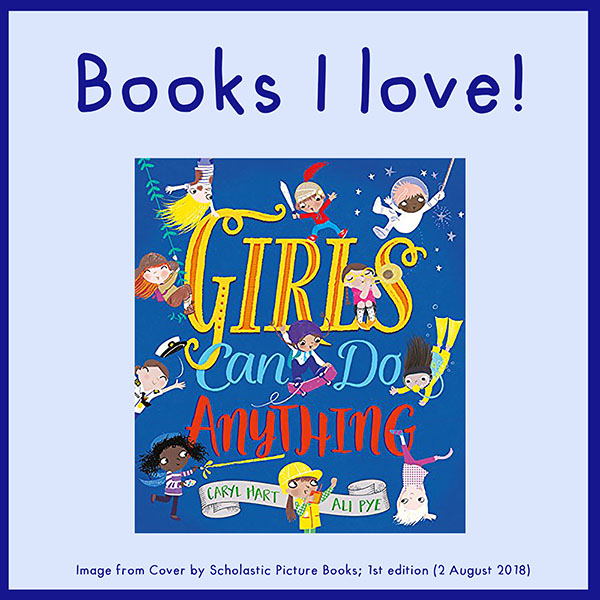 A GREAT BOOK FOR GIRLS
Author: Caryl Hart
Illustrator: Ali Pye
Publisher: Scholastic Picture Books
Edition: 1st edition
Year: 2 August 2018
Back in the day, I was a youngster who preferred doing activities that were considered a 'boy's thing' and was often referred to as a 'Tom Boy'.
Then at the age of 12 or 13, I found myself being informed that I had need to start behaving like a young lady…
Being a female sailor, albeit one still learning the ropes, in what is still a very male dominated field, it was the title of Caryl Hart's book, 'Girls Can Do Anything', that drew my attention, and I love it!
Oh, for a book like this, when I was younger!
Bright illustrations, with a text written with rhythm and rhyme, activities and jobs that until recently weren't considered suitable for women are introduced.
I love the phrase repeated throughout:
"'Girls are amazing.
So shout it out loud!
I'm a girl!
I'm fantastic!
I'm strong, brave and proud!'"
It encompasses everything a girl is.
If you have a young daughter, granddaughter, or niece, I highly recommend this picture book.