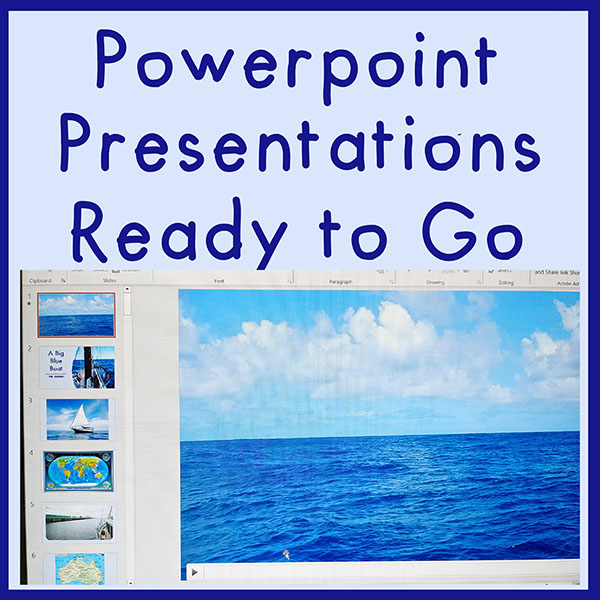 Powerpoint presentations are ready to go!
I prefer to use hand held imaging as I talk to my audiences. This works well for small groups, but for large audiences it's problematic as those at the back can't see.
Between travelling and author vists, the past few weeks have found me creating various powerpoint presentations and they are now ready to go.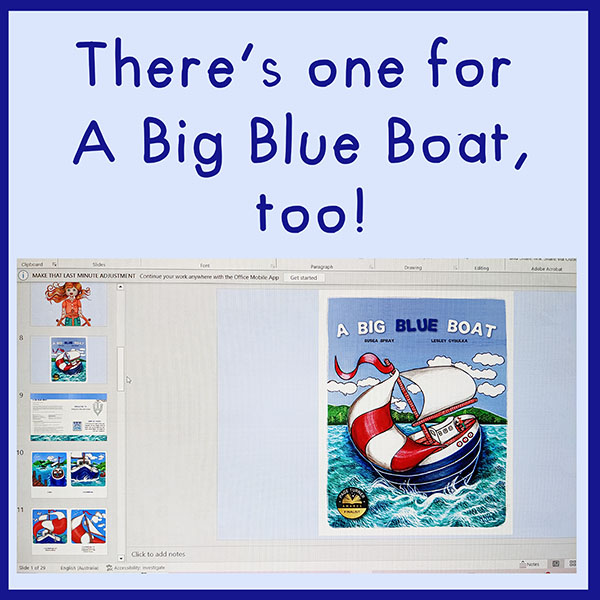 I am looking forward to sharing the story of A Big Blue Boat using this technolgy next week.