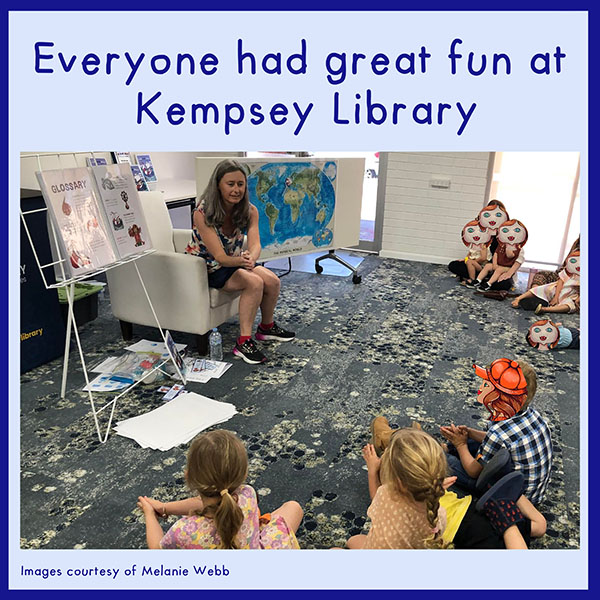 There was reading fun at Kempsey Library when I shared the story, A Big Blue Boat, last Thursday. Everyone had a great time!
We had children aged from 18 months up to 12 years.
There was something for everyone to do.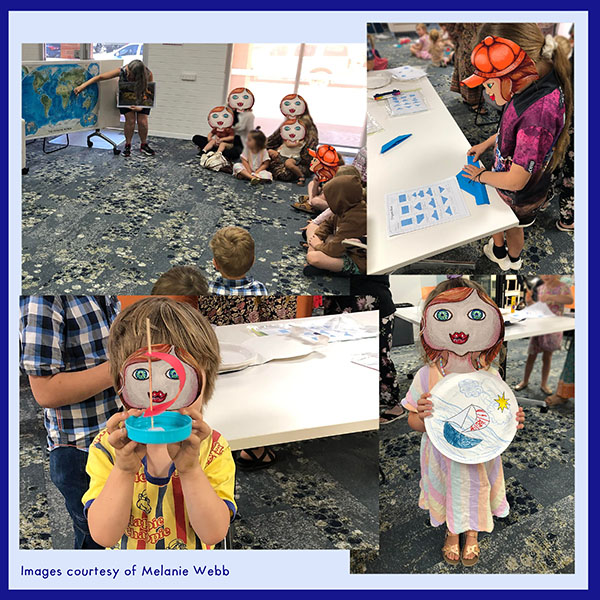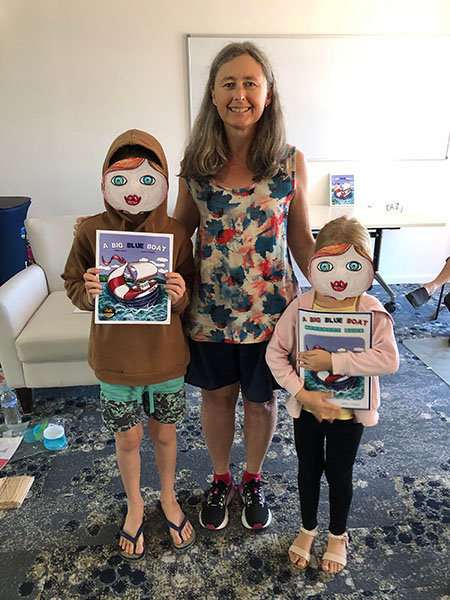 I just love sharing my stories with the children.
It was lovely meeting Melanie, the Kempsey librarian, in person after months of chatting via email and phone. She has shared some beautiful words about the visit and kindly gave permission for me to use her photos.
'Kempsey Library patrons really enjoyed our visit from Susea Spray, author of 'A big blue boat'. Susea had the adults and kids alike enthralled with her stories of her travels around the world in her own big blue boat. They also enjoyed learning sailing actions as we read through her story and sang some songs. Susea made her story even more engaging by incorporating the actions and her real life experiences. Susea provided a great range of craft activities suited to different age groups and the kids all went home with something nautical inspired.'